FLAG Program starting soon!!
---
---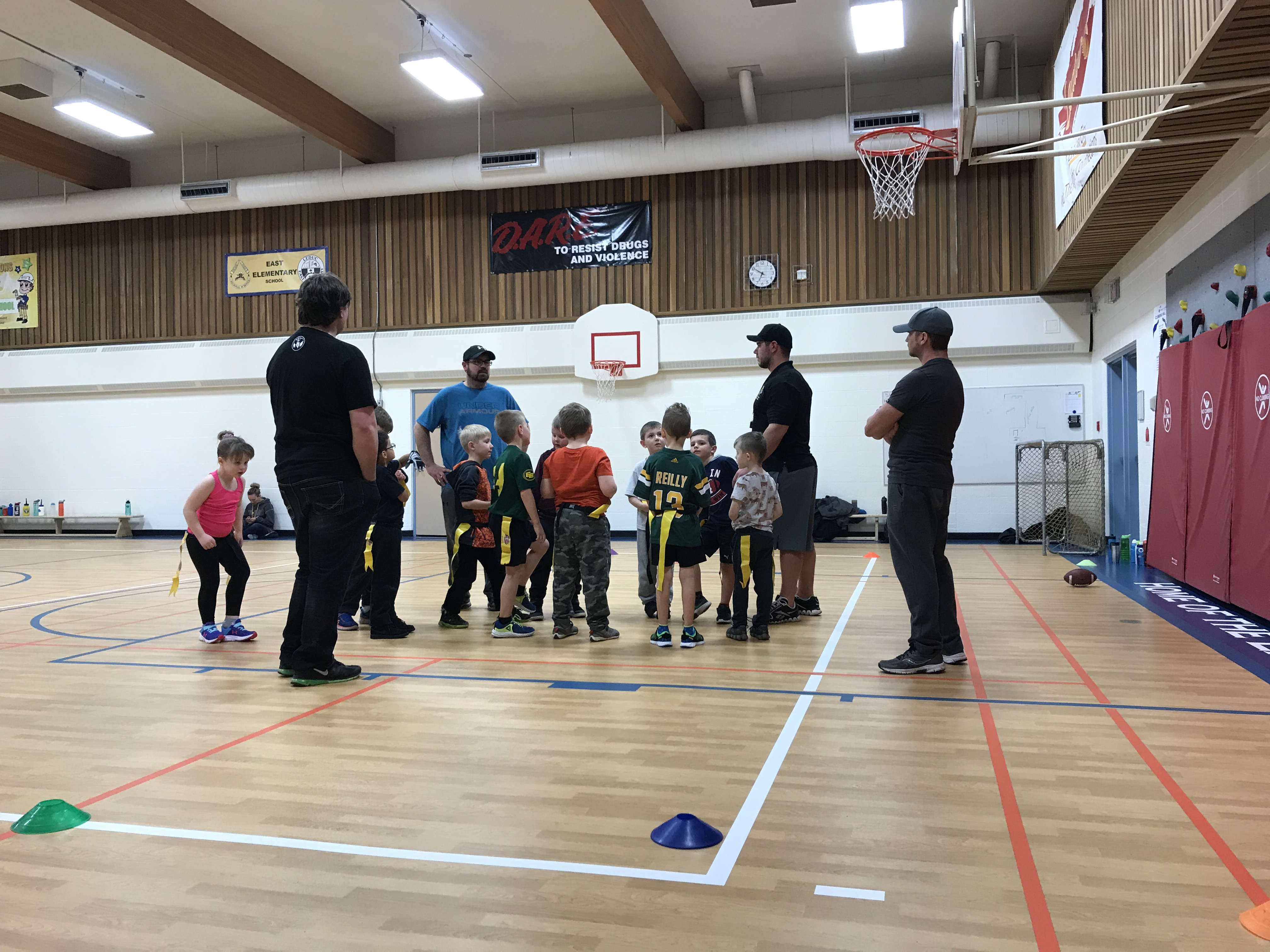 ---
CDMFA has introduced a new club flag football in lieu of Winter Camp. This is a great opportunity to introduce new players to a non-contact version of football, as well as a chance for experienced tackle players to develop their game. It's also a great way to keep active, and build friendships.
ALL are welcome - Experienced or not, girls and boys!
Atoms and Peewee will play in a competitive 5-a-side league.
Bantam will play in a competitive 7-a-side league with line play.
Flag Football Line Play - Although Flag Football is generally known for primarily developing skill positions (quarterbacks, running backs, defensive backs, linebackers, and receivers) - live line play allows development of both offensive and defensive lineman. Line play allows lineman the chance to learn and practice the proper placement of hands for blocking and getting around blocks.
Games will be played on Saturdays or Sundays, with up to two games a day. Be prepared to do a small bit of traveling around the Edmonton area for this league.
The Flag program offers 2 practices a week and 1 game on the weekends for Peewee and Bantam and 1 practice a week and 1 game on the weekends for Atom. It will begin the week of March 17th and will run until mid May. This program will run into the beginning of Spring Training meaning that Spring Training will begin slightly later this year once the flag program has wrapped up. Athletes that register for the Flag program will be offered a $50 discount on the regular season football, as long as they are registered prior to the late registration date.
Athletes will be required to have a pair of football cleats and a mouth guard.
Practice times and locations are expected to be as follows:
Atom Flag (5 a side) Practices will be held Wed 6-8 pm at Corinthia Park School
Peewee Flag (5 a side) Practices will be held Mon/Tues 7-9 pm at West Haven School
Bantam Flag (7 a side) Practices will held Tues/Thurs 7-9 pm at Leduc Composite High School
All divisions will also have 1 game per weekend TBD.
Registration fees are as follows:
Atom $175
Peewee and Bantam $225