Online Registration AND Early Bird Registration - NOW Available!!!
---
---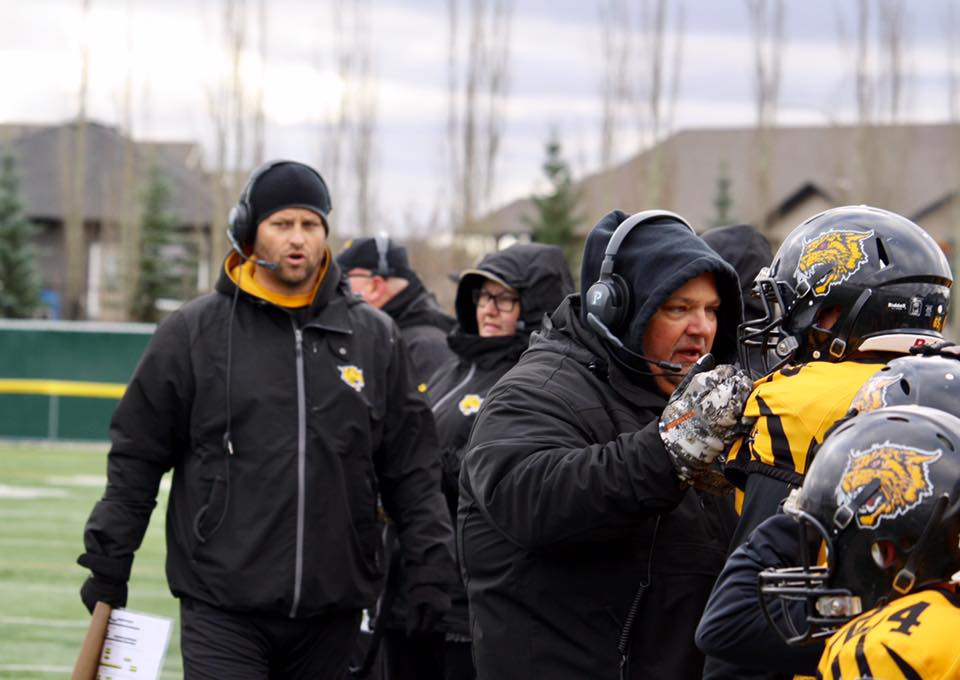 ---
After waiting quite some time, our Association is happy to announce that our online registration is now live!! We are extremely excited to share this news with you and hope that you enjoy and take advantage of this convenience. Until April 30th, you are able to register online with our early bird rates for regular season. Also, if you procrastinate like myself...you are still able to register for Winter Camp online!
Here's how you register:
1) Click on the link below. It will direct you to the RAMP Registration Page for Leduc & District Minor Football Association.
RAMP Registration Link - LDMFA
2) Once you arrive on the Registration Page, you will see a login area on the left-hand side, and on the right you will see three headings: a) New to the site? b) Have other questions? and c) Forgot your password? You will either login on the left with your email and password (if you have used RAMP for Leduc Minor Hockey, Leduc Crush Lacrosse, or any other association that uses RAMP), or you will click on "New to the site?".
3) If you are new, the setup process will take a few minutes. You will need information for both parents/guardians, medical information (our registration requests medical information to eliminate paper copies that we would collect before the players hit the field), and more. Additionally, it includes all of your athletes waivers.
After you have completed the setup and registration process with RAMP, subsequent registrations become that much easier. You won't have to restart every single time, with every single organization/association that uses RAMP. It's fabulous!!! Your information is there when you login - allowing you to update any address changes, etc.
If you have any questions regarding the registration process, please feel free to contact either the Registrar or Treasurer, and they will do their best to help you out.
Here are some more details:
Novice 6-8 year olds ($200)
Atom 9-10 year olds ($400)
Peewee 11-12 year olds ($400)
Bantam 13-14 year olds (excluding grade 10 during the 2018 school year) ($400)
Cash, Debit, Credit Accepted
SAVE $50 per athlete with Early Bird Pricing!!! (now until April 30th)
| | | | | |
| --- | --- | --- | --- | --- |
| FEES | NOVICE | ATOM | PEEWEE | BANTAM |
| Early Bird Registration | $150 | $350 | $350 | $350 |
| Registration | $200 | $400 | $400 | $400 |
| Fundraising | $200 | $200 | $200 | $200 |
| Volunteering | - | 2x $200 | 2x $300 | 2x $300 |
| Equipment/Jersey | $50 | $500 | $500 | $500 |
Your registration includes:
Player equipment bag, shoulder pads, helmet, practice jersey and (at a later date game jersey), all of which needs to be returned at the end of the year cleaned.
You will also receive a "pride pack" which includes very basic mouth guard, integrated padded pants, 1 pair of game socks. The only equipment that would need to be supplied by families would be a pair of cleats, gloves (if wanted), and a customized mouth guard.
When you come to register, please bring:
Birth Certificate (All Levels)
$500 equipment deposit dated for November 15, 2018 (Excluding Novice)
$50 jersey deposit dated for November 15, 2018 (Novice)
2 volunteer cheques dated for August 31, 2018 and November 30, 2018. Each made out for $200.00. (Atom)
2 volunteer cheques dated for August 31, 2018 and November 30, 2018. Each made out for $300.00. (Peewee & Bantam)
Fundraising cheque dated for August 2, 2018 made out for 200.00 (all money will be made back as you sell the items). This is required for each level.
"Protect Your Player Program" is also available (AKA LDMFA's Helmet Program). Please click the link below for more information on this program.
Welcome Back for our 2018 Season! See you all on the field!